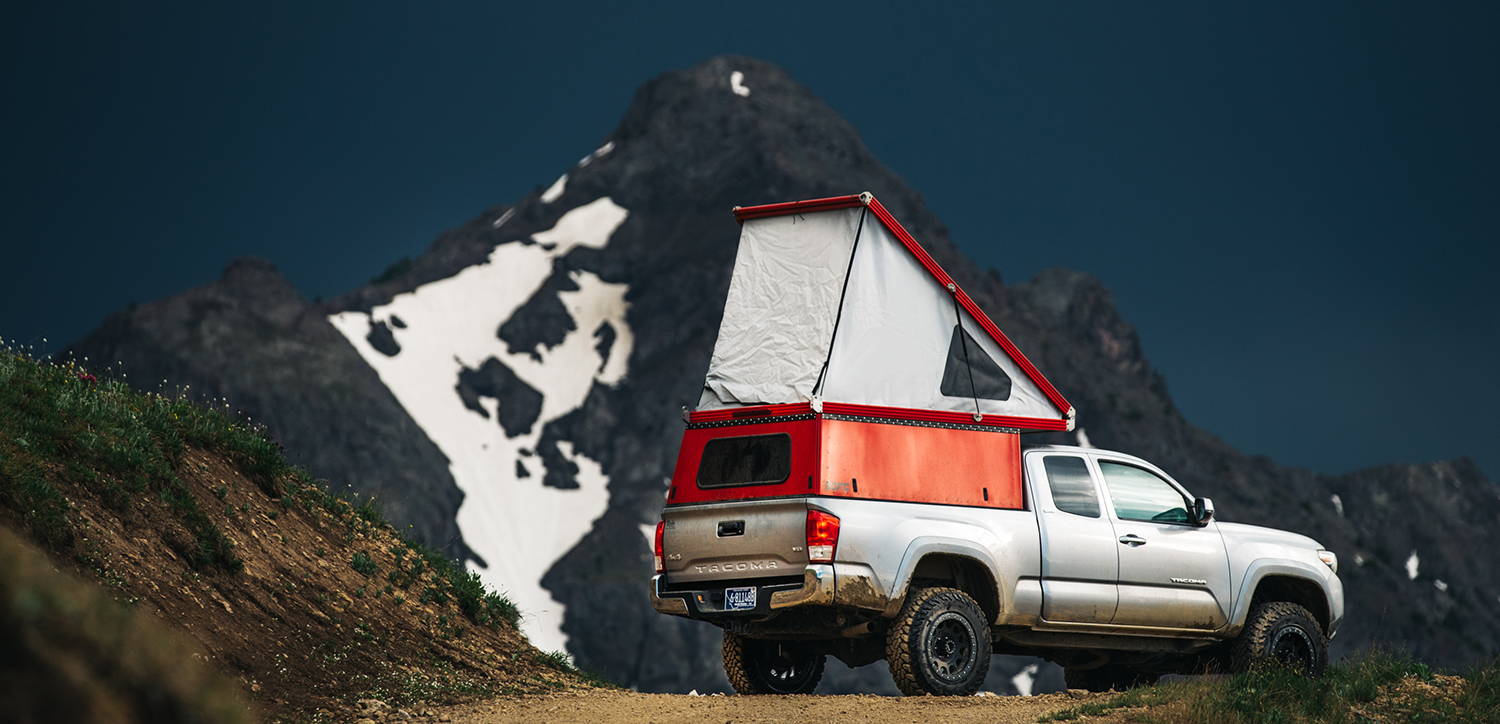 ---
Just because you want to drive to those hard-to-reach locations doesn't mean you need to confine yourself to a tin can when you get there. Core Concept #1: Seamlessly blend indoor and outdoor spaces to make a tiny space huge.
When you pop open the sides of a GFC, you instantly create a cabana-like space that's perfect for hanging out and enjoying the thing that made you want a camper in the first place, the outdoors.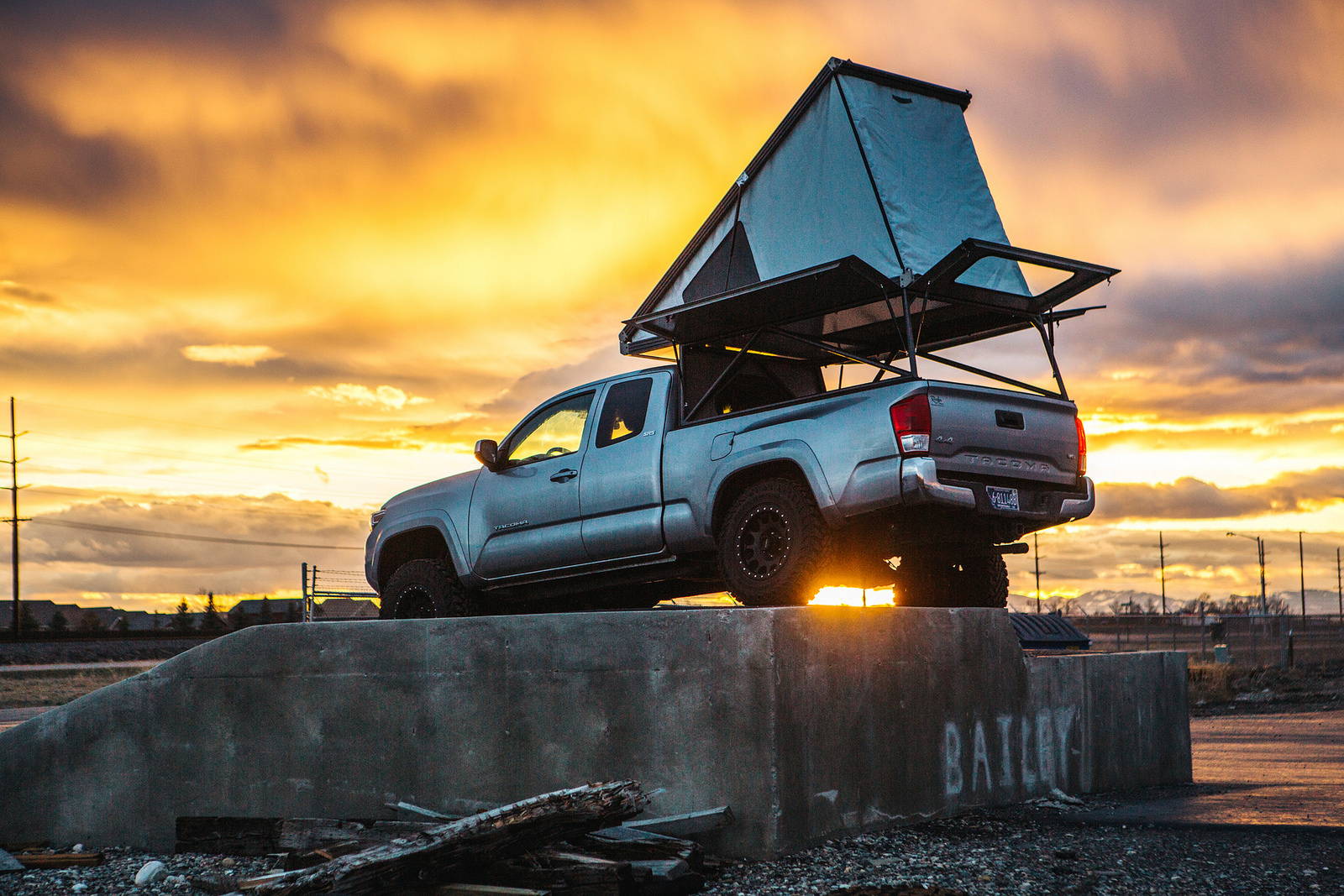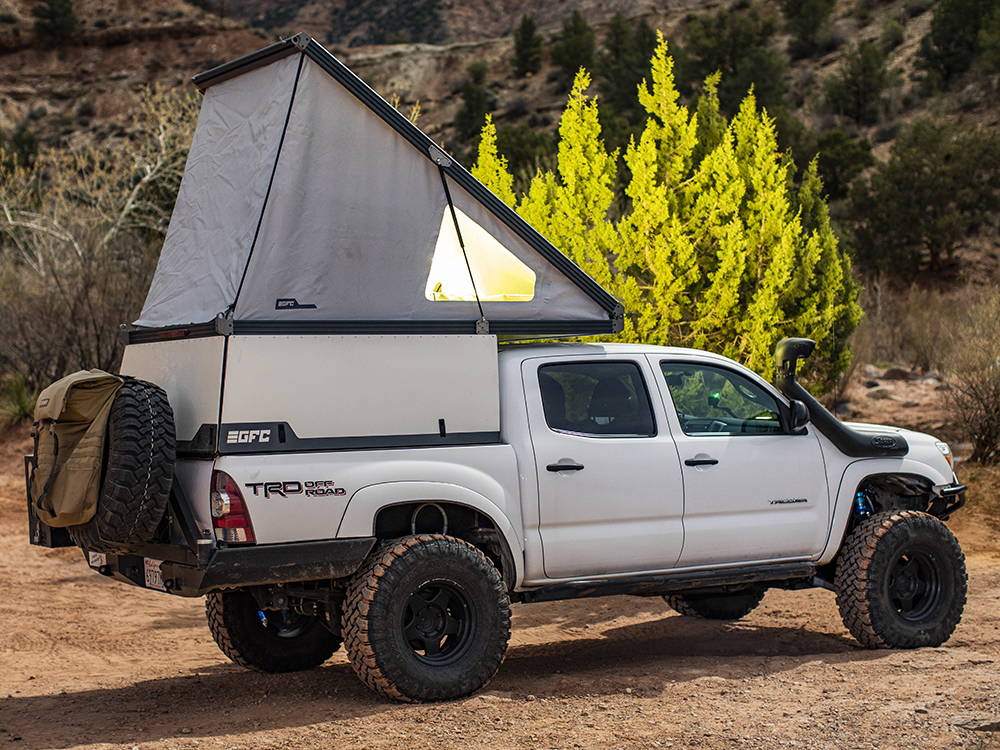 ---
There are times, however, when you want to hide away from the outside world. Maybe you're camped out in a parking lot, or caught in a storm. Core Concept #2: When closed up, your camper should become your own private Idaho... a cozy little space to wait out a storm or sleep like a log.
Our fully-welded tent fabric blocks out water and wind and noise to create a safe cocoon. Our unique Trans-Form-A-Floor lets you configure the interior for maximum living space, solo-travel bunk mode, or two person slumberland. The side windows zip down from the inside so you can get airflow and privacy.
So when your situation calls for seclusion, the GFC has you covered, literally.
---
We assume you bought a truck because they're durable vehicles capable of accessing remote backcountry on rough roads. So why would you ruin a great truck by putting an overweight, delicate shed on the back? Core Concept #3: A camper shouldn't be an embarassing, truck-ruining liability.
We achieved that by giving the GFC a steel tubular space frame that's both incredibly strong and lightweight, like a trophy-truck chassis. We use advanced honeycomb composite roof and floor panels. And most of our hardware is CNC-machined "billet" parts.
The result is a camper that can be driven like a race car, with lots of design details that would make anyone who appreciates a well-built machine proud to own.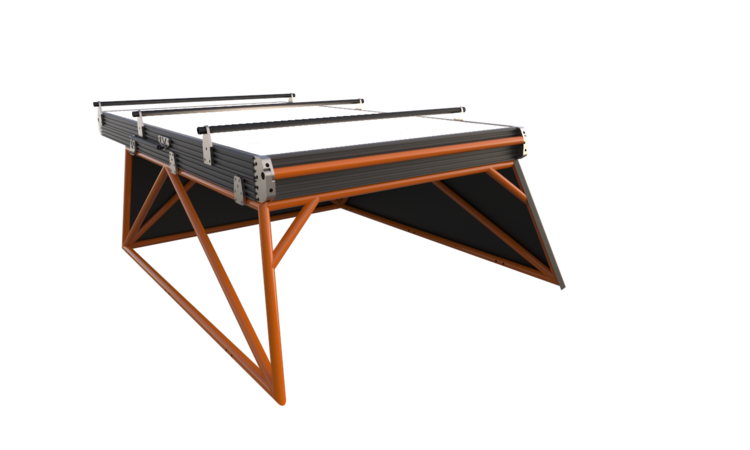 ---
Trucks are meant to work, not just camp. And even though the GFC Platform is the lightest camper on the market, it's still inconvenient to have to remove a topper whenever you need to haul some lumber. Core Concept #4: A camper shouldn't destroy your truck's utility.
Because the GFC is light and very low-profile, there aren't any downsides to leaving it on all the time. In fact, there are upsides. The opening side panels provide unparalleled access to the entire bed of the truck while keeping your stuff secure. And the Aluminum tent frame has multiple t-slots that allow you to bolt on roof racks, turning your weekend camper into a work-week utilty rack capable of carrying up to 500 lbs.
It's the best of both worlds. You get a camper and you get to keep your truck.
We build everything, from the steel spaceframes to the fabric tents, right here in Bozeman, Montana.
We employ a mix of great people and robotic automation to deliver supremely high quality products at reasonable prices. Everything we make was designed in-house. We don't rebrand an outsourced product. Our team of in-house designers, engineers, and constructors are what make Go Fast Campers great.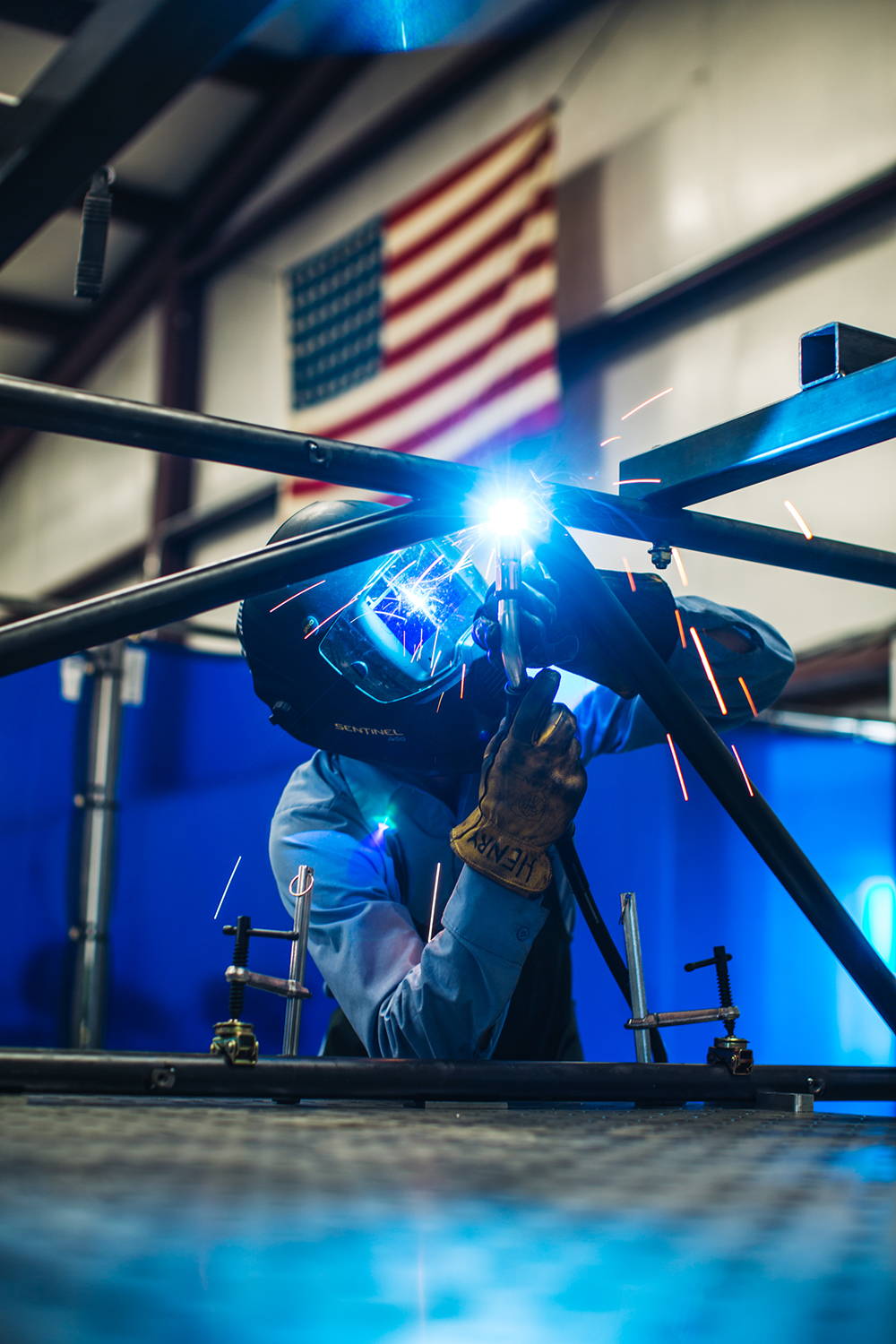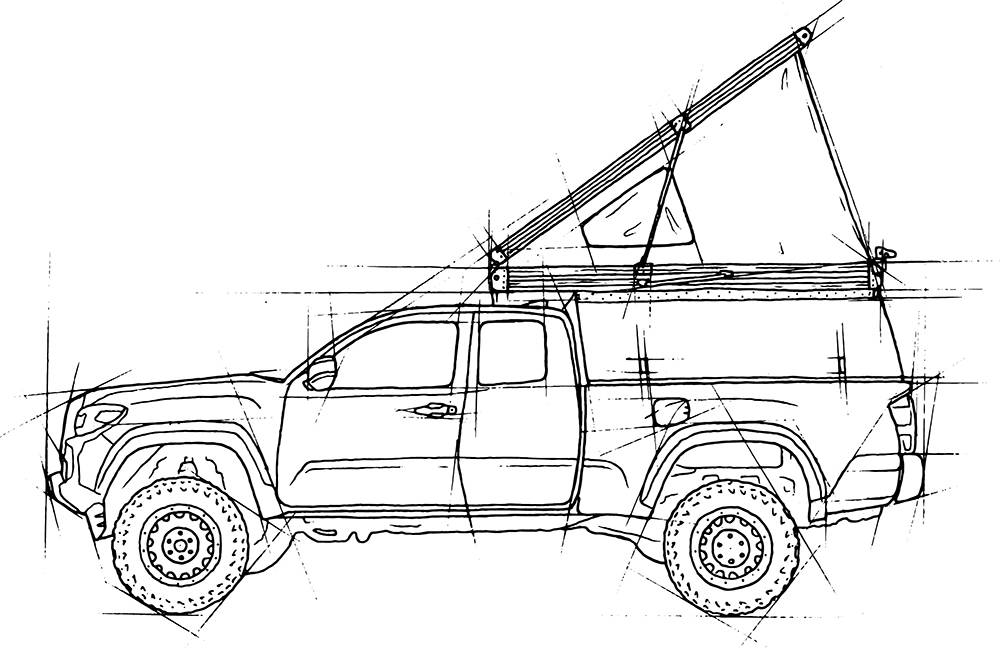 Manufacturing Location
Weight
Materials

 
Sleeping Footprint
Mattress Material
Jumpability Index
275-300 pounds depending on vehicle.
-Composite Floor & Roof
-Welded DOM Tube Spaceframe
-Billet Aluminum frame
-CNC machined corners
-Welded vinyl fabric
Mid Size Trucks: 50"x90"
Full Size Trucks: 56"x90"
High Density 3" Foam with washable cordura covers.