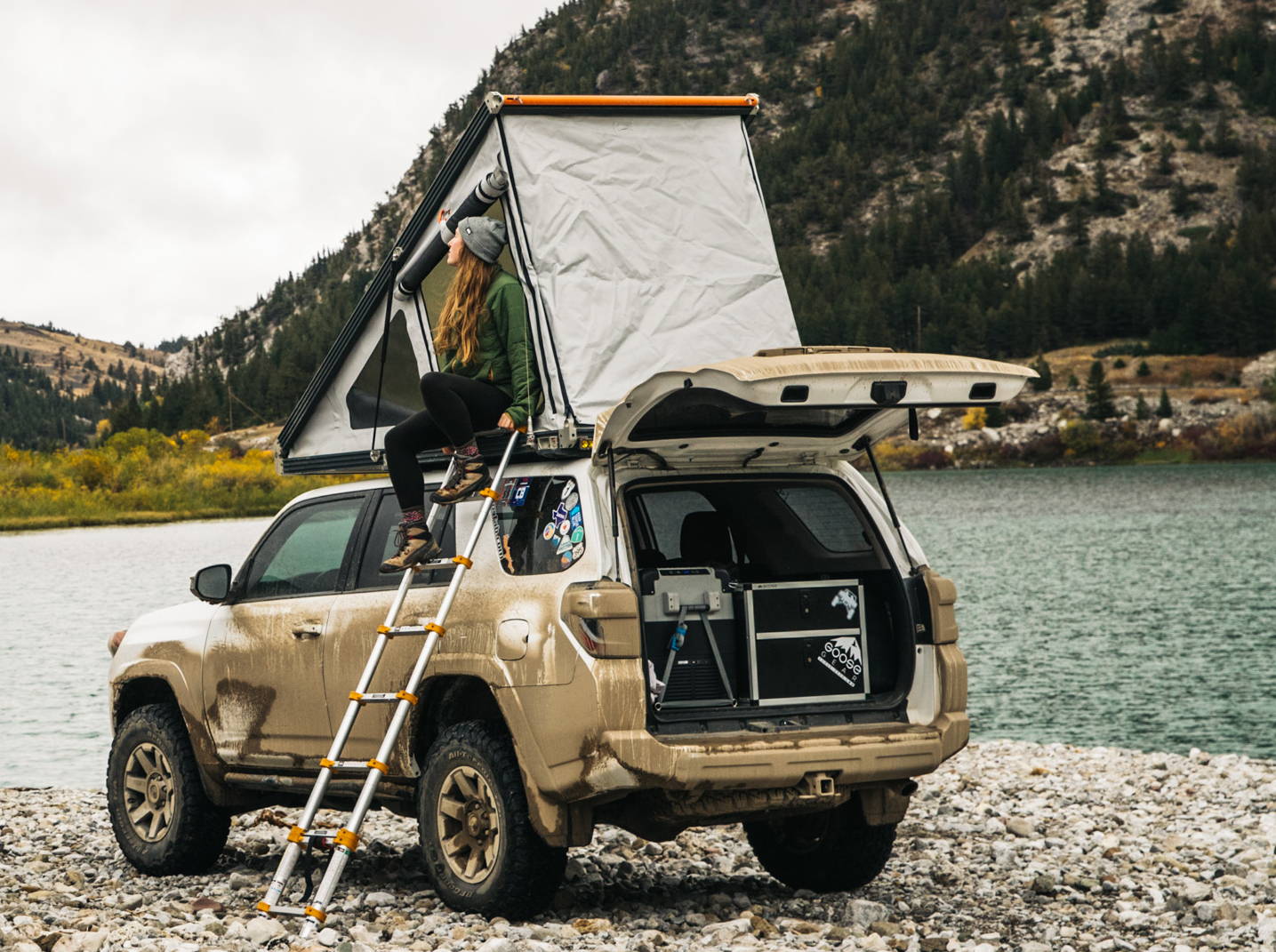 The GFC Platform Roof Top Tent (RTT) is the thinnest RTT ever made at only 6" thick when closed, but has a towering 4 feet of interior room when deployed. Weighing it at only 135 pounds, our metal and composite construction has market leading durability without sacrificing weight.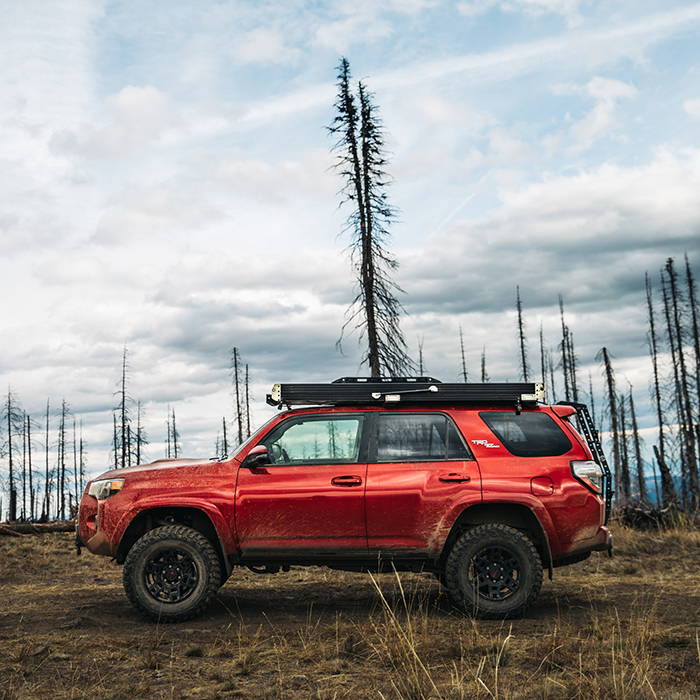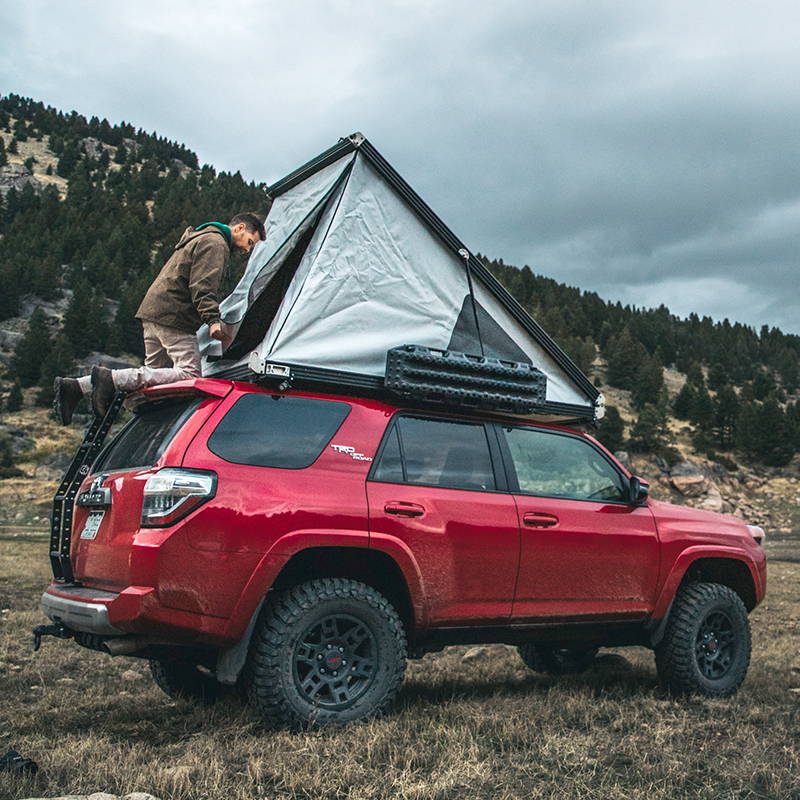 The GFC Platform RTT doesn't need a rack. It is a rack.
Mounting directly to the factory mounting points on many vehicles enables us to not only have the thinnest tent on the market, but the lowest mounting system to boot.
Did we forget to mention the tent also works as a rack? The proprietary track mounting system on the sides of the tent enables attaching roof racks, solar panels and more without drilling holes or designing your own parts. Just bolt on and go, lifting 75 pounds on the roof with ease.
We build everything, from the billet machined hinges to the fabric tents, right here in Bozeman, Montana. The GFC Roof Top Tent is proudly made of entirely USA sourced components.
We employ a mix of great people and robotic automation to deliver supremely high quality products at reasonable prices. Everything we make was designed in-house. We're don't rebrand an outsourced product. Our team of in-house designers, engineers, and constructors are what make Go Fast Campers great.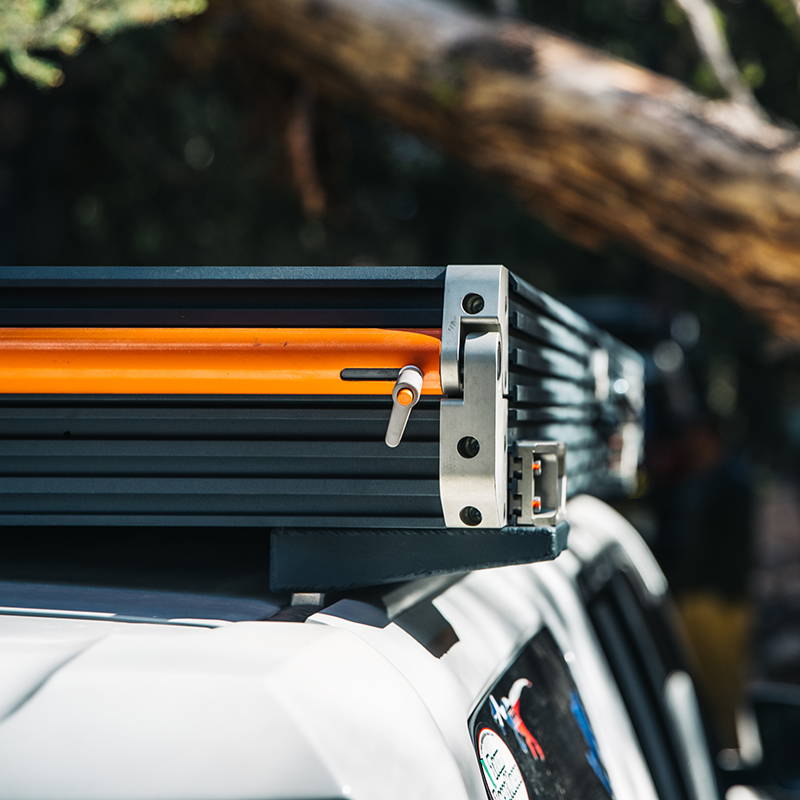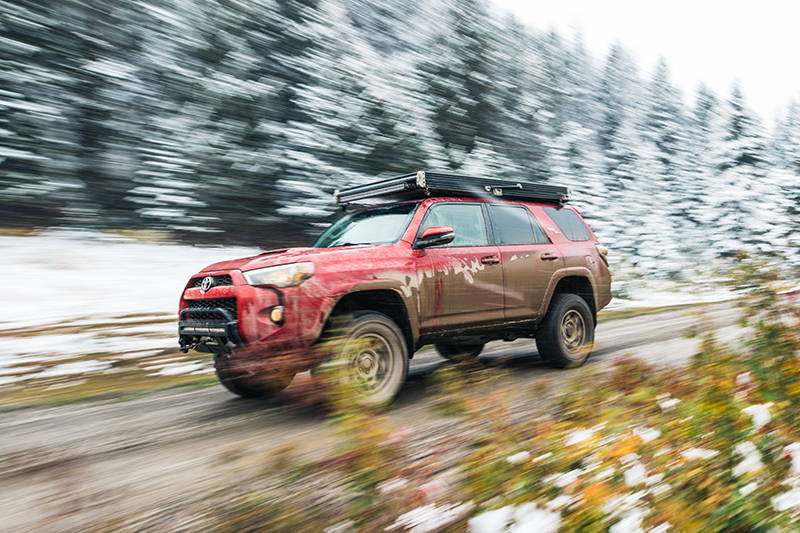 Manufacturing Location
Weight
Mounting Options Available
Sleeping Footprint
Mattress Specs
Huckability Index
Montana, USA
135 Pounds (61kg)
Universal Cross Bar (Standard)
5th Gen 4Runner (+$449)
FJ Cruiser (+$399)
50"x90" (127cm x 229cm)
2" Multi Density
Cordura Cover
★★★★★ Very Extreme.
Starting At $3499, Limited Production Starting Oct. 8th